Designing & Installing
AV
32 Degree Audio is a Metroplex leader in AV design and installation. Our company specializes in commercial AV for entertainment venues, hotels, restaurants, schools, and worship facilities. We service a full range of audio & visual needs including:
- Room acoustic and AV design consulting;
- Professional audio, visual, and lighting design;
- AV equipment sales;
- AV system installation; and,
- AV maintenance and technical support.

32 Degree Audio is the only North Texas Certified Integrator of Listen Inductive Loop Technology. We can help you meet the 2010 Americans with Disabilities Act (ADA) Standards for Accessible Design provision to incorporate Assistive Listening Systems in new building construction, in alterations or renovations to buildings and facilities of private companies providing goods or services to the public.
Simplifying
AV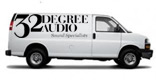 We
service and maintain integrated AV systems
. Our field technicians troubleshoot, diagnose, replace, and/or repair any AV system equipment. We can minimize your system down time and provide preventative AV maintenance.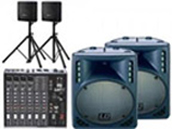 We can provide your event with the latest AV equipment and technical support. Whatever your AV needs are; staging; lighting, visuals, and/or sound; we deliver, setup, operate, and pickup. Our AV technicians are always experienced and courteous and our AV Packages are priced to make the best AV equipment available for all budgets.